May 28 Worship 10:30 AM
In Numbers 11:1-30, Moses points forward to Pentecost:  "Would that the Lord would put his spirit on all the Lord's people."   
At Pentecost, The Spirit took control of Jesus' followers (Acts 2:1-21).   When the Spirit takes control of our lives, tribal differences disappear (Mark 9:38-41).  We will celebrate Communion on Pentecost. 
9:00 am  Guide to Biblical Stuides  (Zoom)
9:30 am

 

Reading & Interpreting the Bible  (in-person)
10:30 am  Worship  (Sanctuary, FB Live & Zoom)
3:00 pm Sunday afternoon Discussion Group is currently using Braiding Sweetgrass:  Indigenous Wisdom, Scientific Knowledge, and the Teachings of Plants by Robin Wall Kimmerer
Stay in the know
We want to keep you up-to-date on all the events here at Crest Manor Church of the Brethren. Be sure to check our our calendar!
Up Coming Events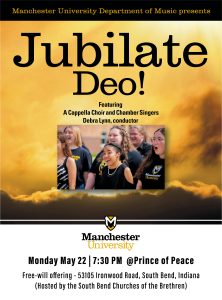 May Book Club selection:  Hello Beautiful by Ann Napolitano.   7:00 – 8:00 pm, 25th on Zoom
Covid Clinic in Crest Manor parking lot on Friday, June 2 and Friday, June 16 — 10:00 am – 4:00 pm.  All Covid vaccines are anticipated to be available:  children – adults.